What to wear for new born baby photography session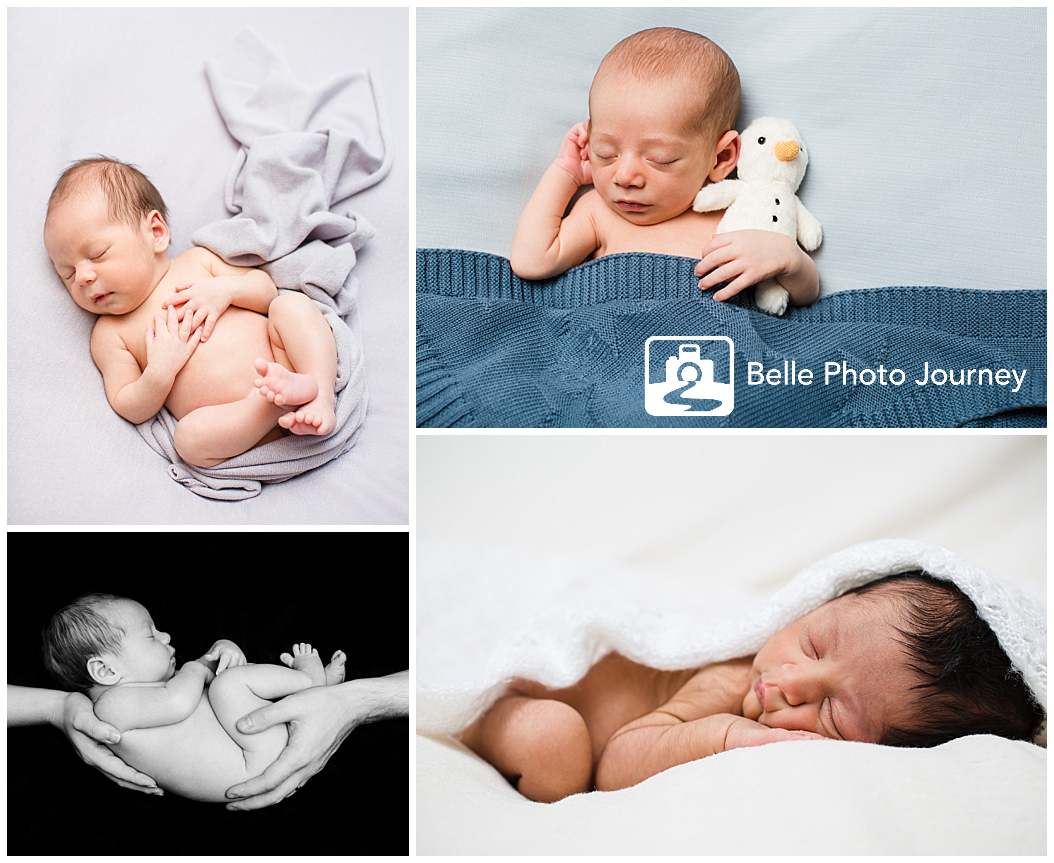 Are you considering a newborn photography session to capture the memorable but very brief moment of your baby's arrival, and wondering what you should dress the baby in for the shoot? Would the newborn clothes be too big and baggy for him or her?
The answer is that for the majority of the time I photograph babies in their bare skin, without the need of any clothing (or even nappies). During the newborn photography session I will curl the babies into cuddly poses that resemble their time in their mothers' womb. Much of the cuteness of the images comes from the babies' tiny features and their postures, which will be lost in excessive fabric if they are all dressed and covered up. Instead of baby clothes, I might have them covered partially in different soft textured wraps or blankets. I have also got a selection of accessories that we can add to that cute baby look. Theses accessories include a range of baby bonnets, hats or hair bands.
You may ask: what props should I bring to the baby photo shoot?
If there are any family keep-sakes or gifts, such as baby blankets or cuddling toys, that you would like the babies to be photographed with, do bring them along to the shoot. Otherwise, I provide a selection of props in the studio. They include different neutral toned backgrounds, cuddly toys, wooden bowls and straw baskets. My newborn photography style is relatively natural and relaxed and the props reflect that.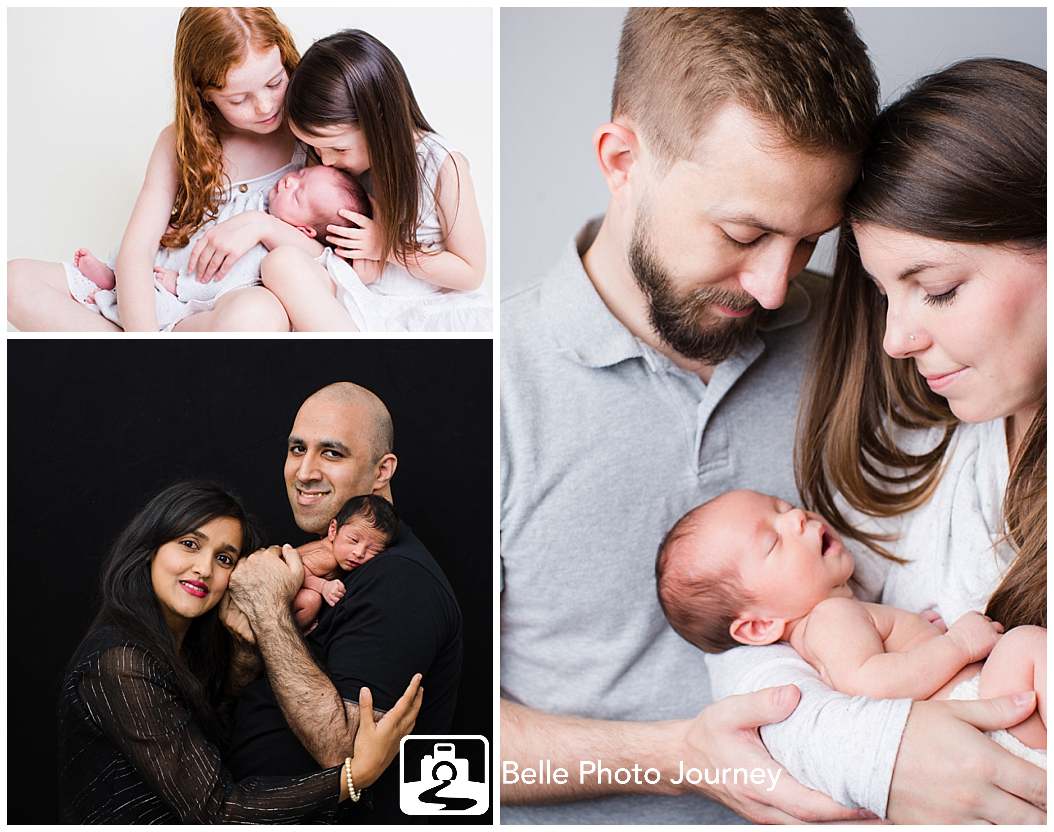 The other consideration to navigate is the parents' clothing choice for their family photos to be taken with the newborn babies.
I normally suggest parents to keep the outfits relatively simple, as the baby will become the focal point of the pictures. Neutral tones like white, cream, beige and grey tend to work well for a fresh and airy feel that go with the freshness of newborn babies. Alternatively, basic dark colours like black, navy blue, dark grey also create a great portrait mood when teamed together with dark studio backgrounds. It will be great to keep embellishment on the clothing you wear to the minimum so the babies little features do not get caught during the photo shoot. As to the type of garment, mothers can choose between tops and trousers or dresses – whichever make you feel great in. It is up to you whether to dress up or down, wearing jeans is absolutely fine! If you are including an older sibling in the photo shoot, it is preferable to keep the older sisters and brothers in the same colour tone and style.
For more newborn baby photo inspirations please see my baby photography gallery . I would love to hear from you and offer further advice if you are interested in exploring your newborn baby photo shoot further. Please click here to get in touch!