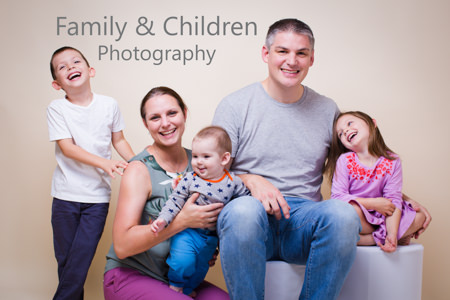 Parents' love for children is beyond what words can describe.
As a family photographer, it is most important for me to capture the magic, the joy and connections among family members, as well as the personalities behind the little faces.
I would love to have you come away with a set of photos that help you and your children retell your stories time and time again.
Family photography style & location
I take family photos either at my North London (Crouch End) based home studio or at location, which can be a local park, your own home, a favourite family hang out. In general, studio portraits have a clean and uniform background with consistent lighting. Location sessions tend to have more varied background and the images will be more lifestyle driven, with more candid shots taken. Location shoot works particularly well for children who would rather not stay still, or need more time to warm up in front of the camera. Sometimes adults may need that extra warm-up time too!
What happens during the photo shoot?
Many of my clients say to me that they do not know how to pose in front of a camera. Unless if you are a professional model, there is no reason why you should! It is my job to guide people in front of cameras, capture them in candid moments and record the images in flattering angles. So just relax, be yourself and enjoy the company of your family! The photography experience generally takes around an hour, but please allow for some flexibility in time. I would keep going as long as we are still having fun and capturing great images!
What to prepare before the photo shoot?
The one thing you may want to think about in advance is your clothes and make-up. I would recommend relatively natural and timeless make-up; and provide advice during our pre-shoot consultation about clothing and style. If you have any questions to ask me or would like to organise for a photography session for your family, please contact me. We can also provide gift vouchers – there is nothing more unique and personal than gifting your loved ones their own personalised photo session!
Kind Words
"We were delighted with the beautiful photos that Belinda took of our 2 daughters. The girls were very excited but also a bit nervous, but Belinda made the whole experience fun and relaxed. I had quite strong ideas of what I was hoping for in terms of mood and look of the photos and Belinda was brilliant in realising these. I can't recommend her highly enough, we have come away with photos that we will cherish for years to come, the girls' personalities shine through in the images - she managed to capture their individuality. Thank you!"
- Jo
"We loved our family photo shoot with Belinda. She made us all feel at ease, the kids adored posing (too much? Belinda was so patient!) and the time went very quickly as it was a lot of fun. The results are beautiful and we will treasure them. She exceeded our expectations with the quality and the creativity of her work and packaging. We are thrilled! Thank you Belinda. I can't recommend her highly enough."
- Simone & Geoff
"Belinda came to take photos of our family in our home. She immediately connected with the kids and set them at ease. She followed them around and took great shots of them just playing. Then as a group she totally calmed our awkwardness at posing and the results are fantastic. We now have a set of brilliant pictures that we will treasure forever. Thank you so much!"
- Fiona & Matt
Pricing
The investment for the photo shoot starts with a session fee, which covers the time we spend together at the photo shoot and does not include any further products. You have the flexibility to decide what and how much you would like to order after viewing the images from the shoot.
The session fee for a studio photo shoot at my North London (Crouch End) studio is £95. Should you decide to go for a location shoot within North or Central London it is £125. Additional charges may apply for locations further away. I offer a variety of products, including digital images, albums as well as gallery standard wall arts and framed pictures.
Price for digital image package starts from £395, and bespoke art work starts from £175.
Please contact me to request further details or to book.