Join Belle Photo Journey in the Photography Without Frontiers charity initiative to raise funds for NHS Charities Together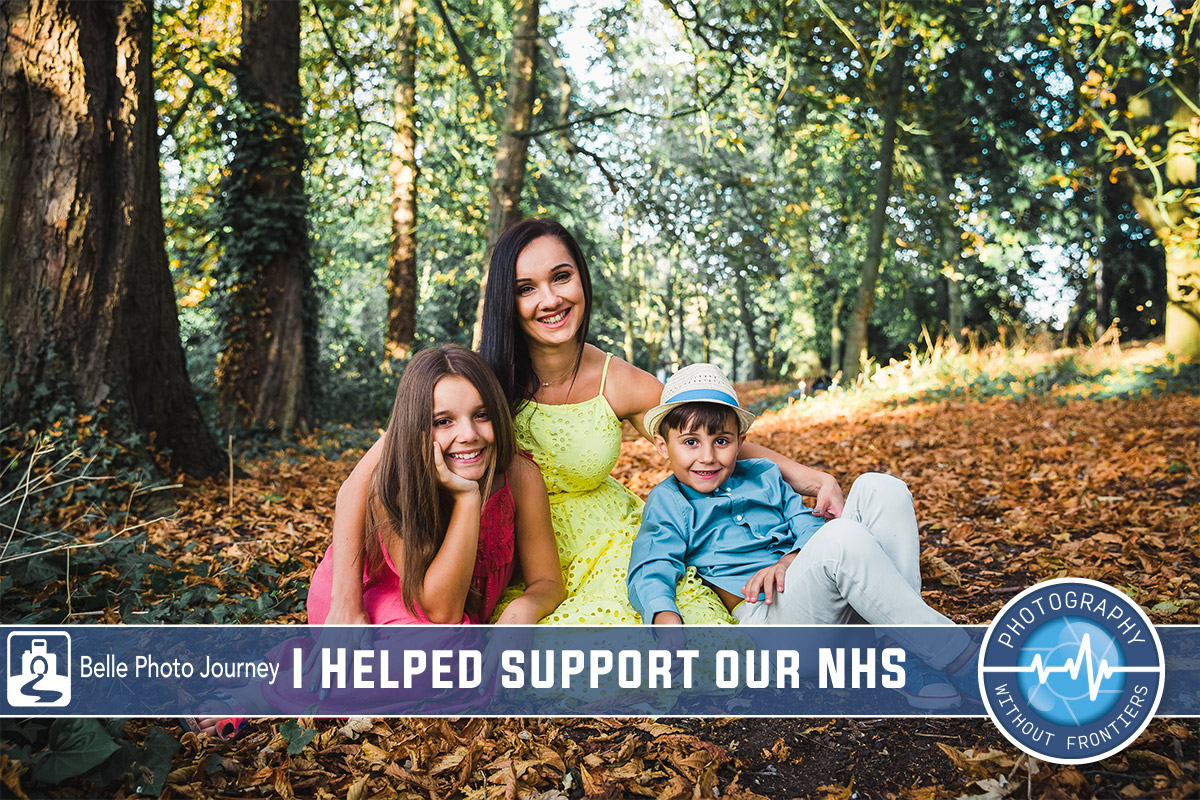 Since late March, our lives have been turned upside down in an unprecedented way when the world was hit by the Covid-19 pandemic. Our daily living pattern changed abruptly overnight and risk was injected into most of our common and unsuspicious activities. While we are all battling with fear and frustration, the NHS workers shoulder much higher risks than all of us, selflessly looking after the ill and vulnerable, combating the deadly virus and bringing people back to good health. They did not sign up for this frontline battle where they are so much closer to death, yet they took their responsibilities in their stride and with dedication. Their respect from us is more than well earned. I would love to show more appreciation than the Thursday evening clap and a few personal donations.
That is why when I heard about the Photography Without Frontiers among fellow photographers, I was keen to become part of it. There are several features I like about this charity initiative. Apart from my own personal donation, I also take a key part in encouraging others to donate. I am donating my time and effort, as well as further monetary sum, for everyone who takes part and chooses me as their preferred photographer. Last but not least, the complimentary photography session offered to these kind-hearted people convey extra meaning to me.
My own Covid-19 lockdown experience is one that is bittersweet. As much as I feel trapped, bored, burdened with household chores and in lack of childcare support, I do enjoy the abundant family time we have together and the closeness of us as a family unit. Many of you may have parallel feelings. Whether you feel more joy or more grief during this strange time, a fun filled photography session will help bring laughter and celebrate our times together. These sessions will leave behind images that would help you look back in many years' time and be thankful we sailed past the pandemic safely. They are images that tell history and stories. And for the meanwhile, they are images that reflect that you have supported the NHS!
How to take part in Photography Without Frontiers
Any donations can be given through the Just Giving Page https://donate.photographywithoutfrontiers.co.uk/supporting-our-nhs-heroes1590011591170. Once you have donated, you will be taken to the directory to find your nearest or preferred photographer taking part in the initiative. You can contact the photographer directly through the contact details given. With the proof of donation (either with the screen shot of donation receipt), you can make a booking for your photography session or obtain a voucher for a later session.
What you will get as a thank you gesture for the donation
A full photography session as well as a social media image showing that you support NHS (as in the photo above) is offered to you subsequent to your donation. My studio Belle Photo Journey is currently offering outdoor photography sessions in North London for the time being in view of UK Covid-19 guidance, so the two metre social distance can be observed during the photo shoot. After the session you will be provided with an online gallery to view your professionally edited images, from which you can choose your preferred social media image. You also have the option (with no obligation) to purchase further images or products should you wish.
If you would like to see what a professional photo session entail, please click here and see the video on my homepage!
My commitment
Apart from providing the photography session and beloved image, I will also donate a further £5 to the NHS Charities Together to match every donor that chooses me as their preferred photographer.
Who else takes part in Photography Without Frontiers?
Around 100 UK photographers are proud to take part in this initiative; including:
What is NHS Charities Together?
NHS Charities Together plays an important role in contributing to provide services that are above and beyond what the NHS alone can provide. They are also a forum for nationwide fundraising and advocacy campaigns, offering specialist advice and guidance and bespoke training, as well as access to online resources for those who need them.