Newborn Photography Styles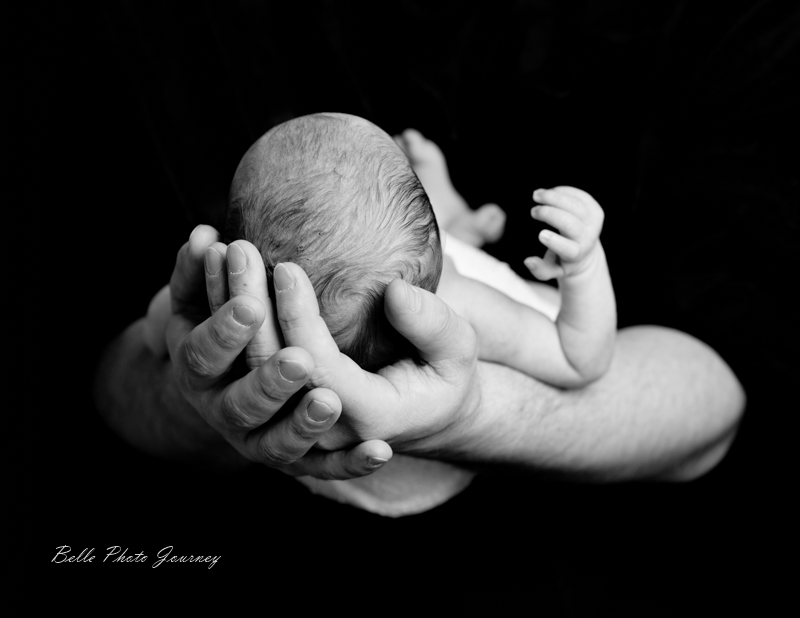 Are you expecting a precious little one to join your family unit? Or is a close family member or friend expecting a little one? The booking for a newborn photo shoot is an important part of your preparation for the baby's arrival. They are only tiny once with a small window of time for these sweet memories to be captured, you will be amazed how quickly they change and frequently exclaim that they grow up too quickly!
The first question you may want to ask while choosing your newborn photographer is: what newborn photography style do you like? There are two main styles of baby photography: posed and lifestyle.
Posed Newborn Baby Portraits
When I became a mum, I often spent ages staring at my baby while she was sleeping in my embrace. Once fed, she would curl against me contently in an adoring and cuddly position. As a baby photographer , that is what we are trying to re-create when taking posed newborn photos. Babies are often posed naked to reveal the innocence, intimacy and body sizes – and we have to admit – those rolls of fat are simply too adorable! They would be curled into positions while sleeping, and various props may be used.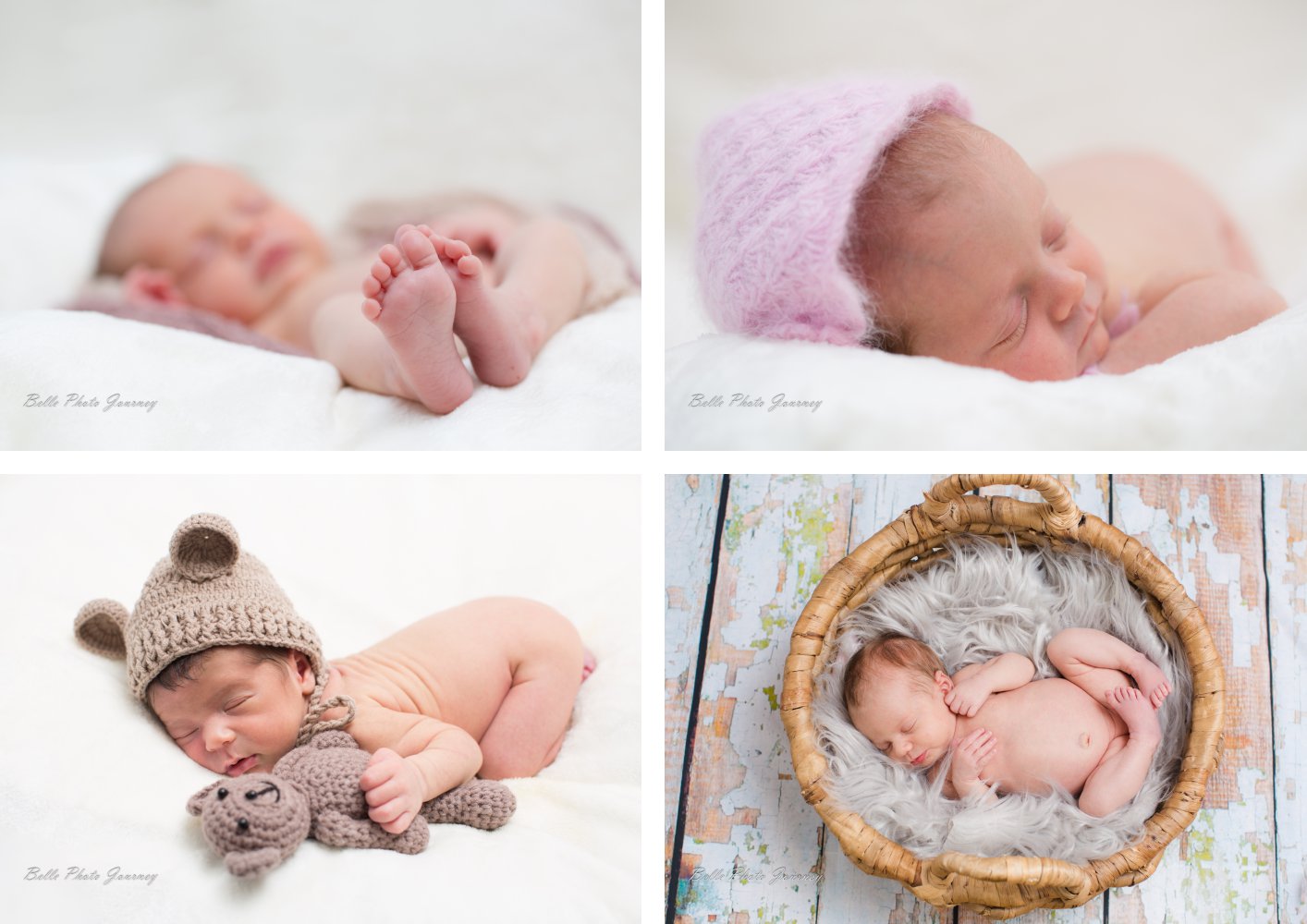 It is important to go through the newborn photographers' galleries or portfolios to see if you like their posed styles. Often wraps are used in baby photo shoots. Some photographers may wrap the babies from neck down to toes, only leaving the babies' heads in view. I tend to use wraps to add interest to the photos (and at times to cover the nappies); I love to expose the cuddly little arms, legs and bellies. It may also be worth paying attention to what props are used in the photographers' galleries. Do you like pictures where babies are posed on a piano or a suitcase? Or would you rather see them in baskets made of natural materials? I am an advocate of the latter, as the straw baskets and wooden bowls I use emphasize the babies' smallness, yet give an organic and natural feel in the resulting images.
A lot of times I try to incorporate the parents' hands into the posed photo shoots. It is a fun way to involve the parents in the shoot and record the encounter. And very similar to props I use – the adults' hands give context to how small the new-borns are!
Another consideration for parents is whether they would like to have some family portraits taken during the photo session. If you feel ready to be included in the photos I would highly recommend it – I often see immense joy in parents when they see their photos with the tiny little ones in their embraces. It is a monumental record of their time together as a new family unit. If you are keen to have family photos included in the shoot, please check with your newborn photographer whether it is something they cover as well.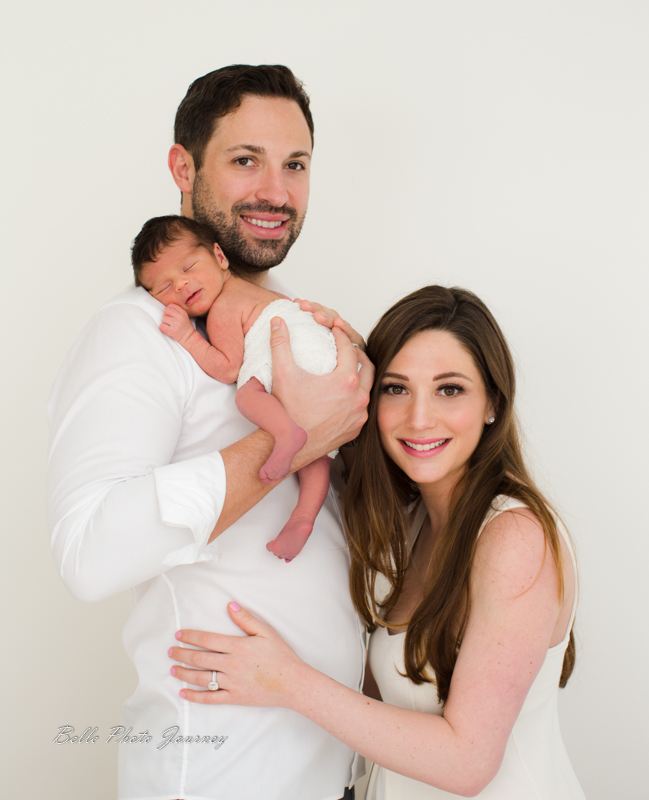 Lifestyle Newborn Baby Portraits
Instead of posed photos, you may feel drawn to photos taken in a natural environment. In lifestyle newborn baby photos , the photo-shoot normally takes place at the family home and the furniture and settings will form the backdrop of the photo. The babies may be naked or dressed; the photographer would not attempt to settle the babies to sleep but rather take photos in their natural state. Parents are often part of the shoot; they are photographed while interacting with the newborns. Much reliance will be placed on natural light in a lifestyle shoot, which is occasionally supported by portable lighting equipment.
In general a lifestyle photo shoot takes less time than a posed photo shoot, as the latter would involve time to settle the babies and put them to sleep.
While considering a lifestyle photo shoot, it is worth paying attention to the environment you would like to be photographed in – is there much natural light in the room? Can the room be cleared of clutter? Is there enough space for the photographer to work around in?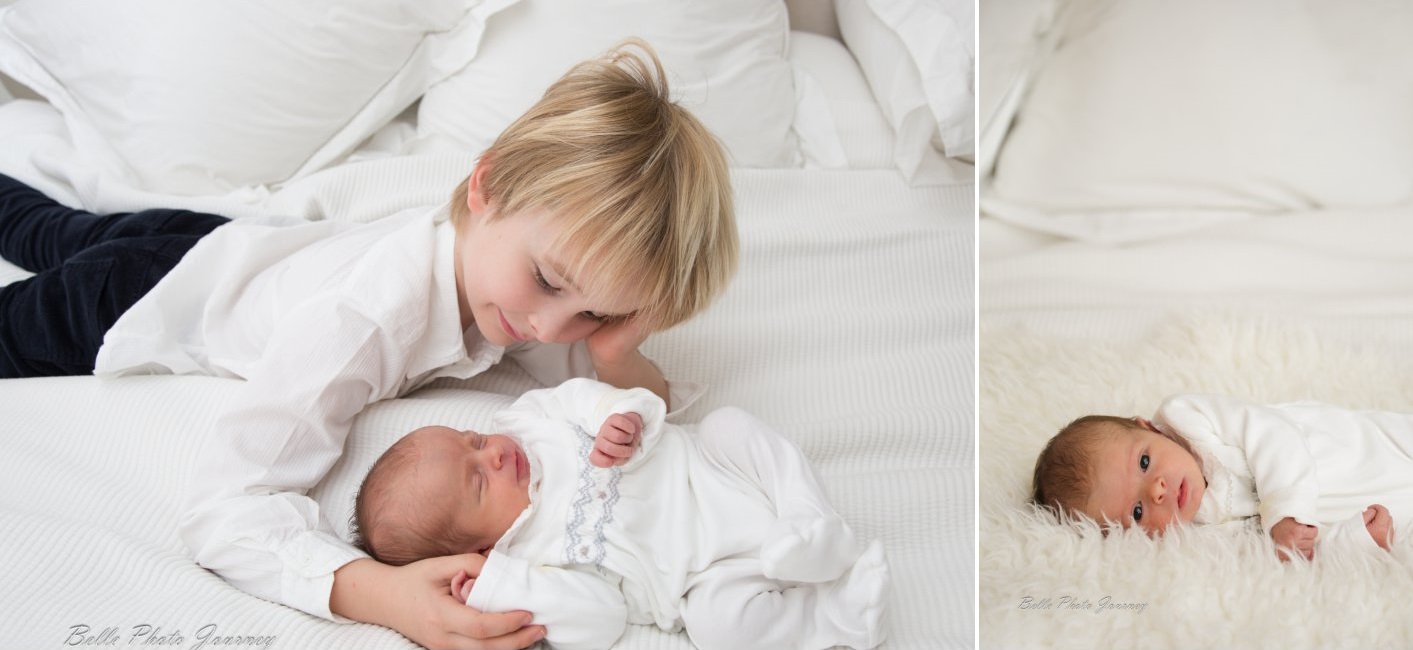 About me
I am a mum and a photographer – I have huge joy cuddling and photographing newborns, and a handful of tricks settling them in my sessions. My photography studio based in Crouch End, North London. I use a combination of natural and studio lights in my studio sessions, while keeping the studio light to minimum settings so they would not disturb the babies.
If you would like to know more about my newborn baby photography or see more of my work, please click here.