Intimate wedding ceremony during coronavirus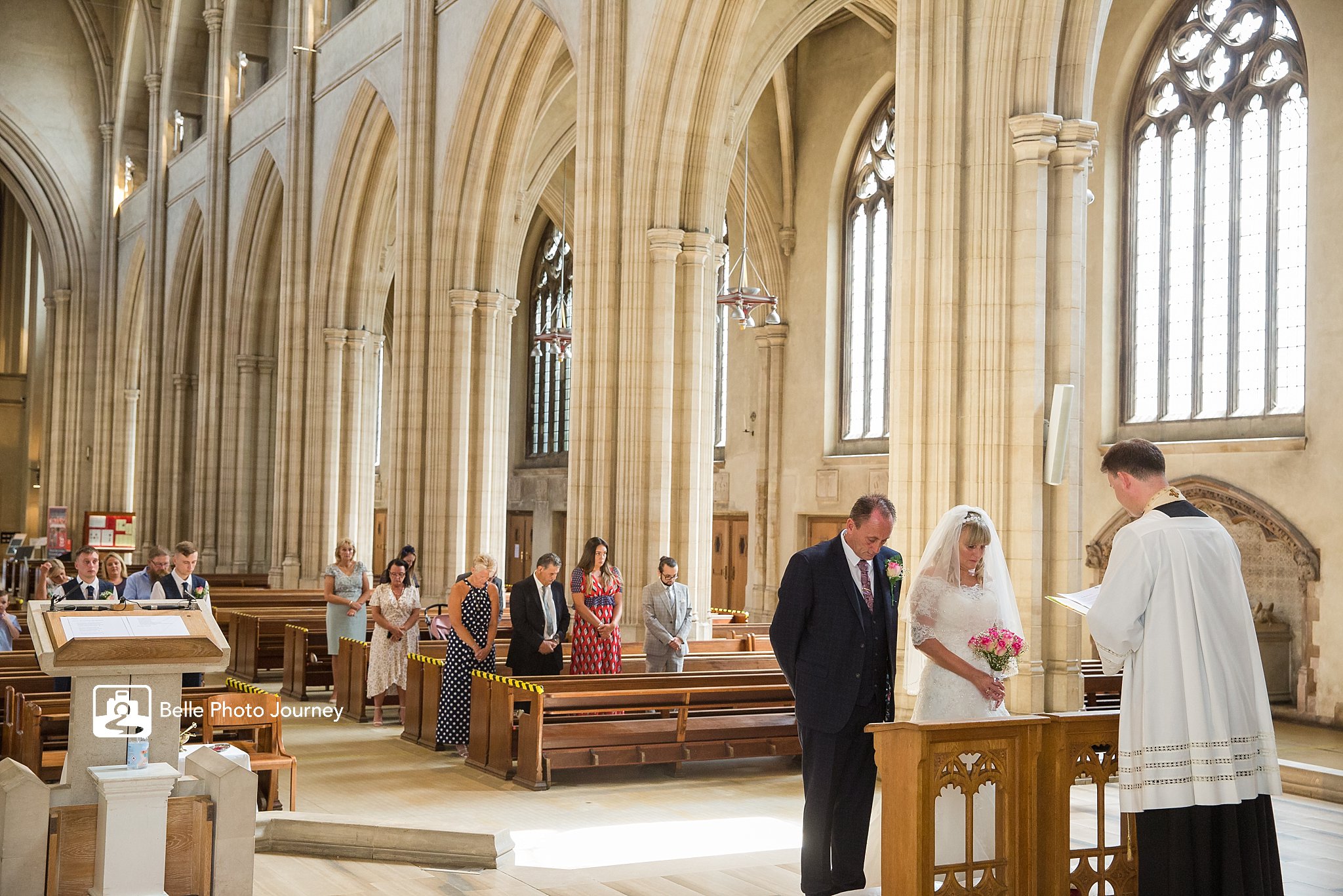 I am so pleased to see that couples can get married and celebrate with their beloved families and friends again, even if it means a much reduced guest attendance!
As the world is turned upside down with the coronavirus pandemic, couples are left in the uncharted territory of cancelling weddings or putting wedding plans on hold. For a lot of people the anxiety level was high, as they did not know what to expect and whether the weddings were going to happen. When it became inevitable that many of the weddings had to be cancelled, I felt for the frustrations and disappointments of the couples who have invested so much of their time, resources and emotions in their wedding planning.
Now a smaller wedding is allowed under the government guidelines, some couples decide to celebrate in two parts - a small wedding ceremony this year and a bigger wedding party next year.
I photographed the first wedding after covid-19 lockdown easing at St George's Cathedral Southwark on a beautiful Saturday. The bride and groom have been together for three decades and chose this year to tie their knots. As the wedding date approached, they were delighted to find out that the ceremony could go ahead, even though it meant the group of families and friends who could attend were limited.
As I met the wedding guests at the church on the day, I could feel their sense of joy being able to take part in the special occasion and socially interact with each other. The groom arrived with his groomsmen in excitement and anticipation; the bride entered the warmly lit grand church hall with great happiness and slight anxiety. None of the emotions were discounted by the extraordinary circumstances. On the contrary they might be heightened by the fact that the wedding could take place after months of uncertainties and speculations. There was a great sense of intimacy and closeness inside the grand church hall as the ceremony progressed.
The newly wedded were met with confetti and blessings from guests as they came out of the church. We spent quality time taking variations of group and portrait photos outside the church afterwards, and the wedding ended with big smiles on everyone's face.