Wedding Flowers for different seasons throughout the year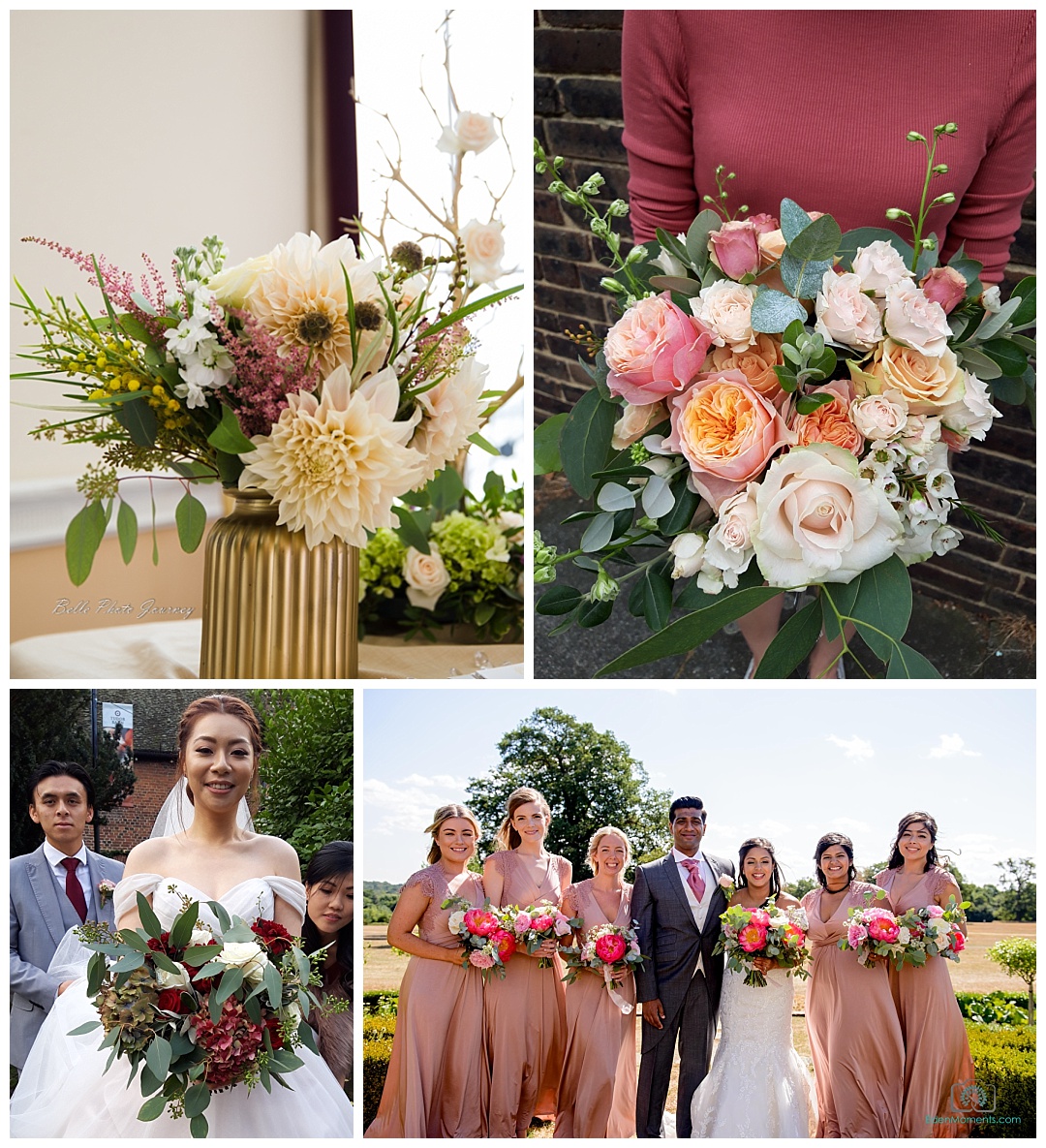 Guest blog post from Harley's Flowers
As a wedding photographer, I see variations in wedding flower palettes throughout the year, which can be related to different themes, personal preferences, and to a large extent, seasons. I have asked a very talented florist that I have worked with, Harley, to write a guest blog in helping our wedding clients to make the most out of seasonal flowers.
Why should we choose seasonal flowers for weddings?
Hi! My name is Harley and I have been running my floristry business http://www.harleysflowers.co.uk/ Harley's Flowers in South-East London for 10 years now (how blooming quickly that went by!). I am here to share with you some ideas about selecting the right flowers for your wedding bouquet.
I will be focusing on the statement flowers, the flower that has the 'wow' factor, giving your bouquet maximum impact but at minimal cost. A statement flower, is a showy flower and will sit prominently in your bouquet, you may only need a few heads to make an impact because usually they are very large hence why I'm calling it the 'statement' flower.
One important factor when choosing your wedding flowers is, knowing what is in season. I will always advise my clients, by selecting seasonal flowers you will keep the cost down and the flowers are at it's best. It's especially good when we can buy from local growers and help support the British flower industry.
Spring wedding flowers
We will start with spring, a very special time of year, the colours in our surrounding landscape is starting to come alive, and the air is becoming sweeter. My top recommendation for a statement flower in spring is the Peony, a native flower of Europe and China. They peak from the beginning of May to late June, a very short window but when they are in season, they are budget friendly, to have even 2 or 3 large peonies in a bouquet give the bouquet a good focal point. It's the most popular choice for wedding flowers especially in blush pinks and whites. It's large blousy head is soft and delicate, depending on the variety, their center all have a different appearance. In the picture I used a peony called Coral Charm, a stunning Peony which changes colour as it opens, going from salmon pink to orange then to a soft yellow.
Summer wedding flowers
Next I would like to bring in the Rose and there is no better time to admire Roses than in the height of summer. They are very sought after in wedding bouquets especially garden Roses, the epitome of romance with their evocative fragrances and their layers of soft petals. A British Rose grown with the right condition will have a lot more qualities to a hybrid Rose grown in Holland. They will withstand heat better and have stronger fragrances, their stems aren't as rigid and stiff which makes it nicer to work with and allows it to have a bit of movement. The most successful UK grower is David Austin, they have been cultivating garden Roses since the 1960s, and their Roses are renowned worldwide, making them very popular in the gardens as well as the wedding industry.
Summer and autumn wedding flowers
Dahlias have come into fashion recently, their very showy appearance will last from the whole of summer to autumn. So many varieties, warm vibrant colours to soft pastel shades there is a Dahlia for everyone. Café Au Lait pictured is my favourite, we also refer to them as "dinner plate" Dahlia, which pretty much means what the name implies, the flower can bloom to the size of your dinner plate! They are a good alternative to Peonies. And again, 2 or 3 will really stand out in a bridal bouquet. Often when we work in autumn the colours tend to be more subdued, with change in colour in our landscape we also like to reflex in our colour palettes too. Opting for more cooler shades or rich tones of ambers and reds.
Autumn wedding flowers
Finally let's appreciate our Home-grown Hydrangeas; their arrival is in September to November, although they can be sourced from Holland and Columbia from May to November. But when British Hydrangeas are in season they are much cheaper and have distinct earthy tones of reds, greens purples that capture the colours of our season beautifully. They will certainly add volume to your bouquet and most of them will dry perfectly, keeping its shape and form very well which won't apply to a lot of other flowers. So it's worth considering British Hydrangeas for that reason alone; when you can hold onto it long after the wedding and enjoy it's beauty, the perfect keepsake from your very special day.
I hope I have helped you get started on your wedding flowers. Please get in touch if you are planning a wedding and need some floral advice. I would be happy to help!
Harley
http://www.harleysflowers.co.uk/
07985 295 375