London wedding photographer featured in Your London Wedding magazine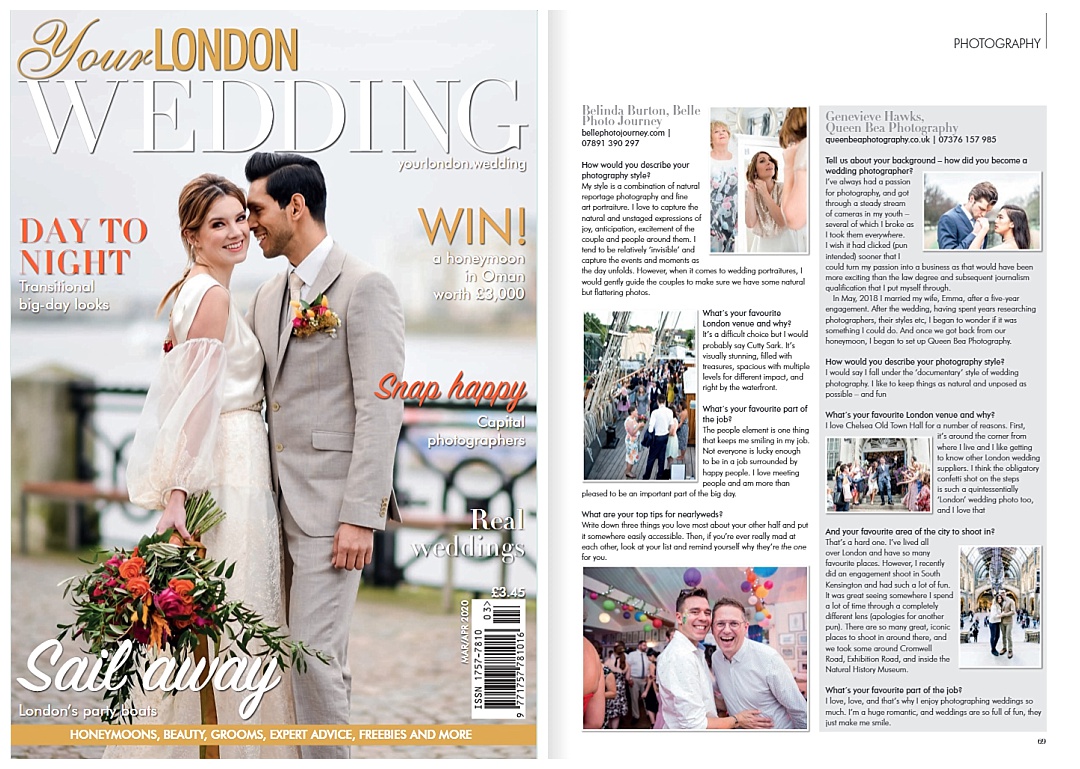 Belle Photo Journey was featured in Mar / Apr 2020 edition of Your London Wedding Magazine in their 'Love at first sight - Meet the photographer' article.
How would you describe your photography style?
My style was a combination of natural reportage photography and fine art portraiture. I love to capture the natural and unstaged expressions of joy, anticipation, excitement of the couple and people around them. I tend to be relatively 'invisible' and capture the events and moments as the day unfolds. However, when it comes to wedding portraitures, I would gently guide the couples to make sure we have some natural but flattering photos.
What's your favourite London venue and why?
It is a difficult choice but I would probably say Cutty Sark. It is visually stunning, filled with treasures, spacious with multiple levels for different impact, and right by the waterfront.
What's your favourite part of the job?
The people element is one thing that keeps me smiling in my job. Not everyone is lucky enough to be in a job surrounded by happy people! I love meeting people and often bond with the couple and guests, and am more than pleased to be an important part of the big day.
What are your top tips for nearlyweds?
Write down three things you love most about your other half and put it somewhere easily assessable. When you have an argument and get really mad at each other, look at your list and remind yourself why they're the one for you!