What should we expect in a professional head shot?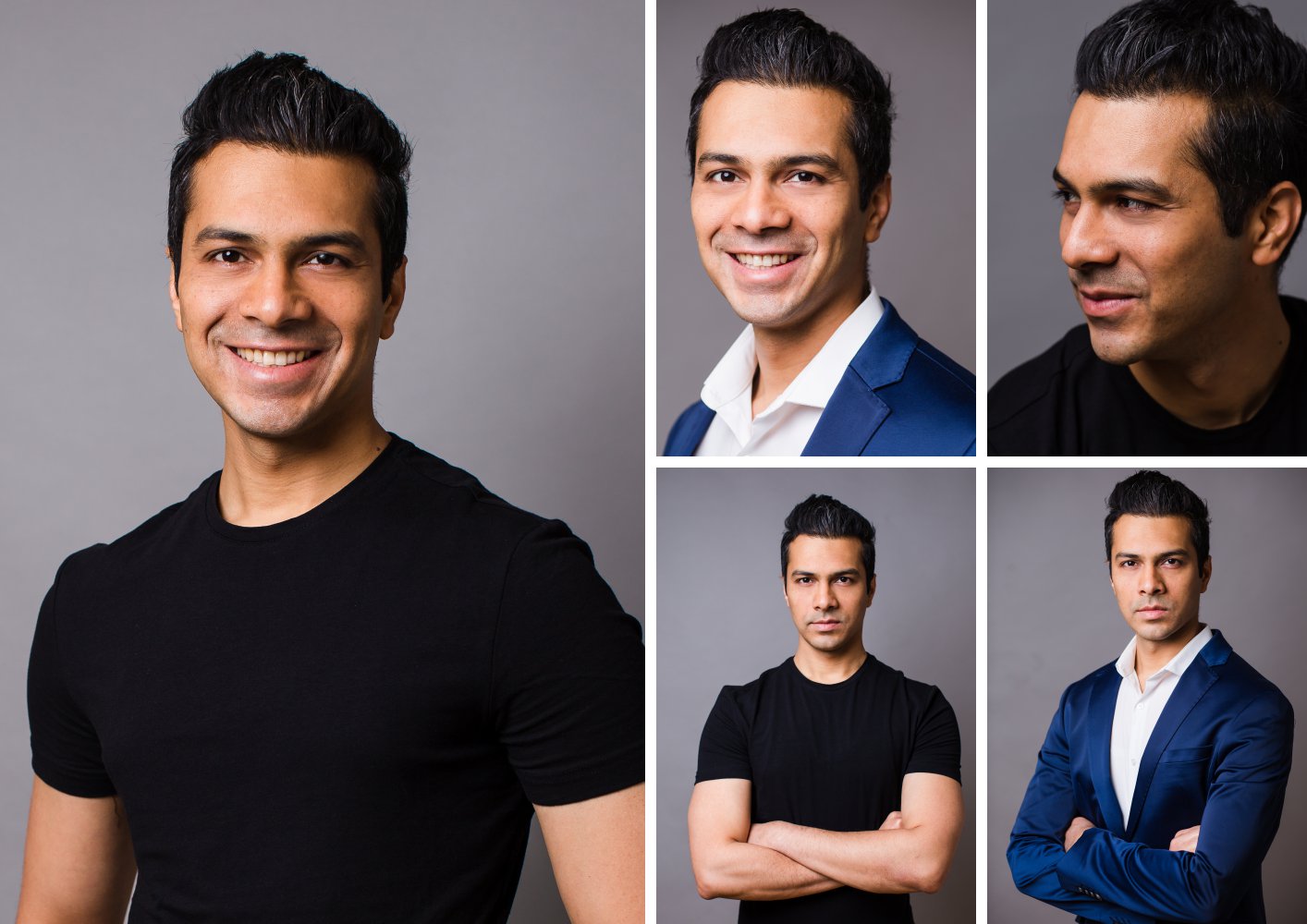 In this digital era where people may 'meet' you online before they greet you in person, it is important to create the right first impression; having a set of professionally taken headshot images helps to set the right tone. Headshot images can be used for updating your LinkedIn profile, your business website, your acting portfolio or Spotlight account. There is also an increasing demand for head shots taken for online dating platforms and apps like Tinder and Bumble - having great photos no doubt improve your chances!
Before clients come into the studio for their head shots, I will normally arrange for a consultation over the phone. It is important to know the objectives of your head shots and understand the image you would like to project. Would you like to look serious or approachable? Would you like to project a professional image? Would you need different look and feel for different channels? Once we dive into the purpose of your head shots, we would then discuss attire that would work best for you, so you can come into the studio prepared.
If you feel slightly nervous before you come into the studio or when you are at the studio, you are not alone. Being photographed by a professional photographer is an unfamiliar experience for most people. If you are concerned about not knowing how to pose in front of the camera, you are in safe hands. I will be guiding you in your postures to make sure you are best presented, and we will experiment with various looks and angles. A change of outfit is also encouraged for varied looks, so feel free to dress up as well as dress down!
To know more about a head shot photography session in our Crouch End, North London studio, please click here.