An autumn family photo shoot in the woods
As a photographer I love autumn as a season for location photo shoots in parks. The yellow, red, orange and brown of autumn leaves and foliage gives an inviting golden glow to the pictures; they are perfect props for children to play with and form a romantic natural backdrop. Teamed with the varied expressions of the little ones, whether they are ones of concentration or cheekiness, often we end up with images that warm our hearts.
Autumn is also great for portrait photos as the light during the day is softer. In the summer, I normally suggest outdoor photo shoots to take place relatively early or late in the day to avoid the harsher day light.
Being a portrait photographer based in North London, I am always on the lookout for good locations for photo shoots locally. We had a photo shoot with mum Paulina and her two children Susie and Alex this autumn in the woods – we did not have to retreat far into the countryside at all, the perfect location was easily within reach close to our Crouch End studio. Once the theme and location were agreed, the next important choice was style. Paulina and I unanimously love bright colours, which complement the autumn tone well. We even co-ordinated some online shopping and exchanged ideas on clothing choices!
The day we chose for the shoot turned out to be a beautiful day. We strolled, laughed and danced in the wood. When the dancing was interrupted by chestnuts falling onto the ground, collecting and piling up the nuts became the next activities. These were all captured by the camera. It was a fun afternoon and we reluctantly packed up as the dusk set in.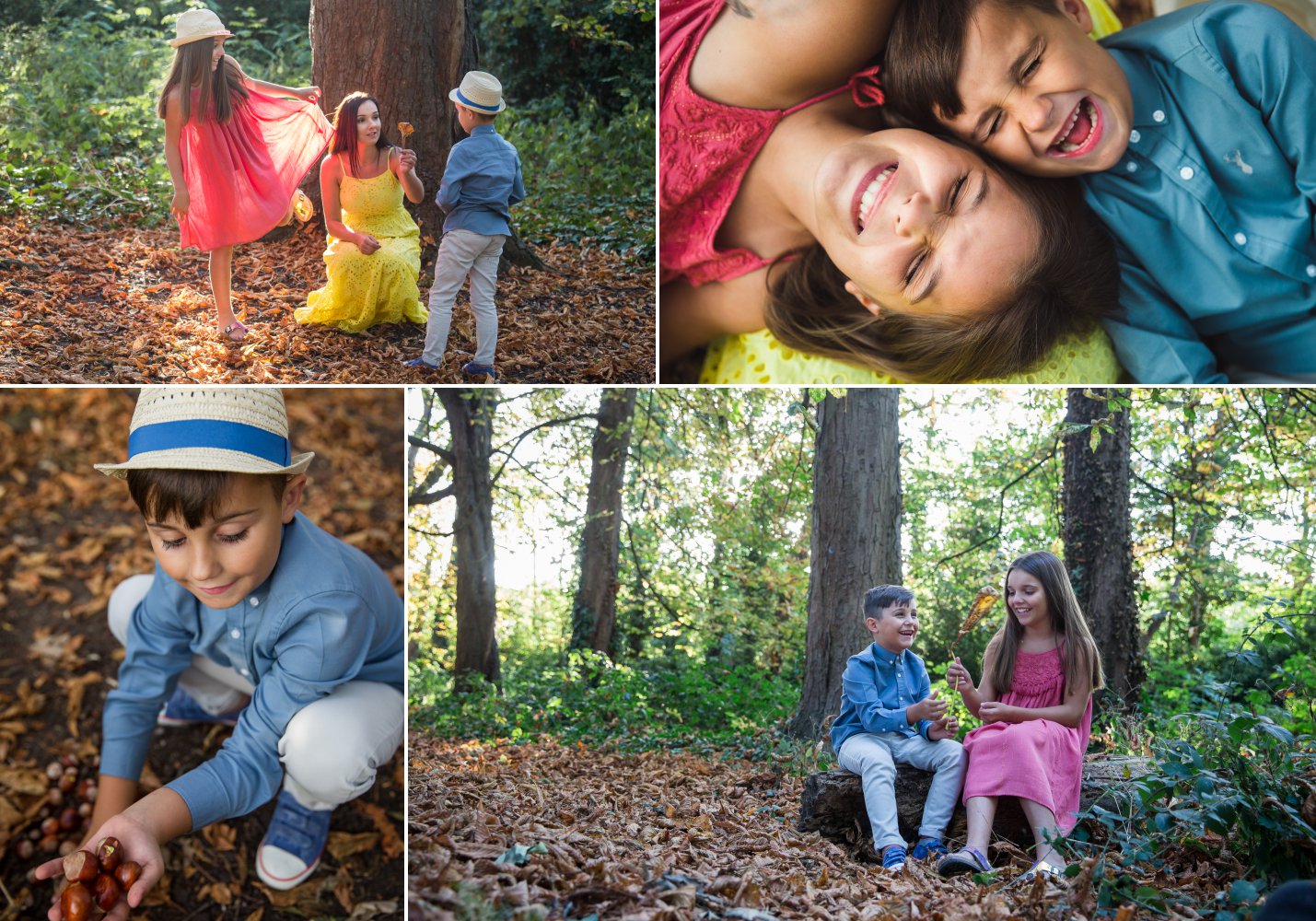 I am a family and portrait photographer based in Crouch End, North London. Please click here to see more of my portfolio.