How to make children smile in front of a camera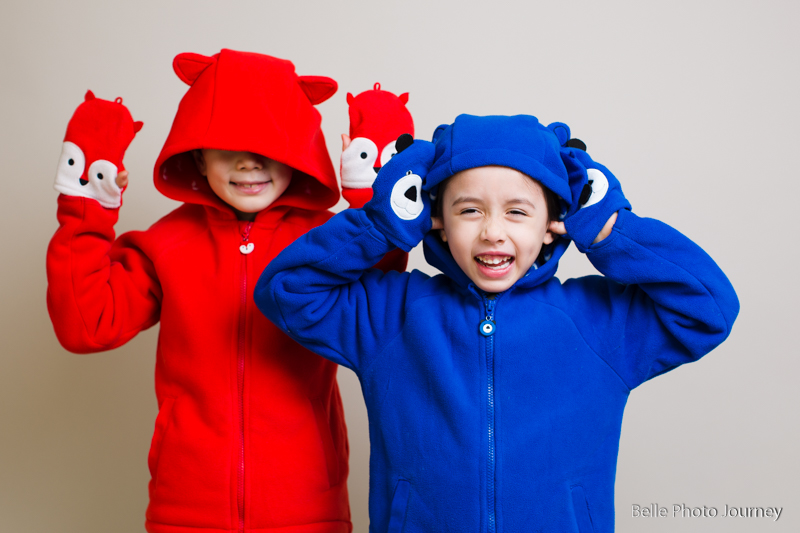 Every now and then, as a family photographer I am asked about tips to make children smile in front of the camera.
As a number one rule, I avoid asking the little ones to smile explicitly, at least not at the start of the session. Getting them engaged is normally a good start, which may involve chatting to them, asking them to be my little models, or simply getting playful. The more comfortable and relaxed they are, the more they are ready to show their cheerful side. It is best for parents not to say "cheese" as children normally respond with a forceful and fake smile, quite contrary to the genuine and natural smile we would like to see in the photos.
We all know that children do not sit still for long. I tend to change settings or combinations frequently so the children will constantly feel that they are interacting. Often they find it fun that one minute they are posing with their siblings, and then the other they are in dads and mums' embraces! I would encourage parents to have as much fun as the kids – don't feel silly to be playful and interact in the session – I always say the photo session itself is as great an experience as seeing the resulting images. Sometimes pictures of all family members together in a silly mode is just as great portraits on the wall as the more serious ones!
Every now and then I may ask the children to spring into action, dancing or jumping. While those photos may not make it to the short list, these little exercises often get them into a cheery mood.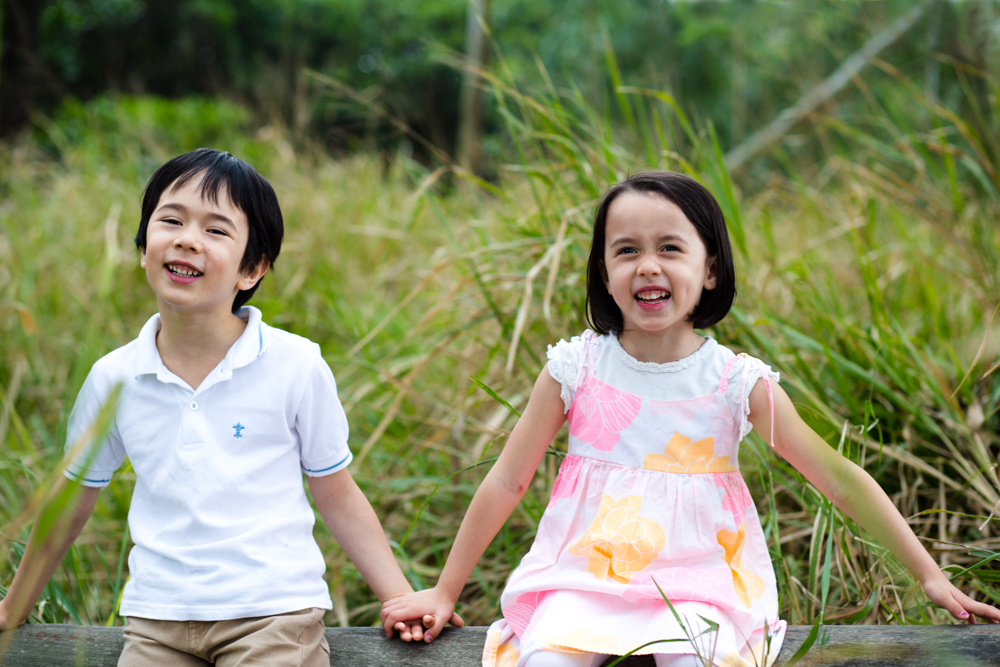 And if smiling into the camera is really not your children's thing – an alternate I will suggest is for parents to book for a location photo shoot and we start off capturing candid shots of your children while they are in action – whether climbing the family sofa or playing with leaves in the park. Candid shots of the little ones can be just as lovely memoirs of their innocence, and sometimes they may smile into the camera when they are used to it!
I would love to hear from you if you are considering a family photographer session to capture these precious moments with your children. We will start off with a consultation of what suits you and family. Please do click here and get in touch!