A portrait session with personal trainer Mollie Millington
We ran a portrait photography competition on our Facebook page in March in celebration of International Women's Day.

Personal trainer Mollie Millington was one of the two winners of the competition. Mollie immediately strikes me with her positive and can-do attitude when I reached out to know a bit more about her. As it turned out, Mollie was both a scientist and an Integrative Nutrition Health Coach! She devoted all of her non-laboratory time in providing personal training in East London and helping others get fit, whether it is 1:1, group sessions or online coaching. No wonder she was filled with energy!
Ahead of Mollie turning up at our North London studio, we had multiple exchanges (thanks to modern technology, WhatsApp makes it so easy!) about style and outfits. As I always say – wear clothes in the shoot that you feel comfortable in and reflect your personal style. After all, portrait photos capture the essence of us at a particular point in time.
Mollie brought along multiple bright colour outfits which spoke of her personality, and we picked the accessories together to add statement to the various looks. While I was also responsible for Mollie's makeup, Mollie's glowing skin (health and happiness must be the key) made my job fairly easy. I only needed to put very natural makeup on her to accentuate her features and make her look camera ready.
Interesting enough, Mollie and I share the same ethos - if something isn't fun, you aren't likely going to want to do it again. Our two and a half hour makeup & photo session flew by with both of us having fun.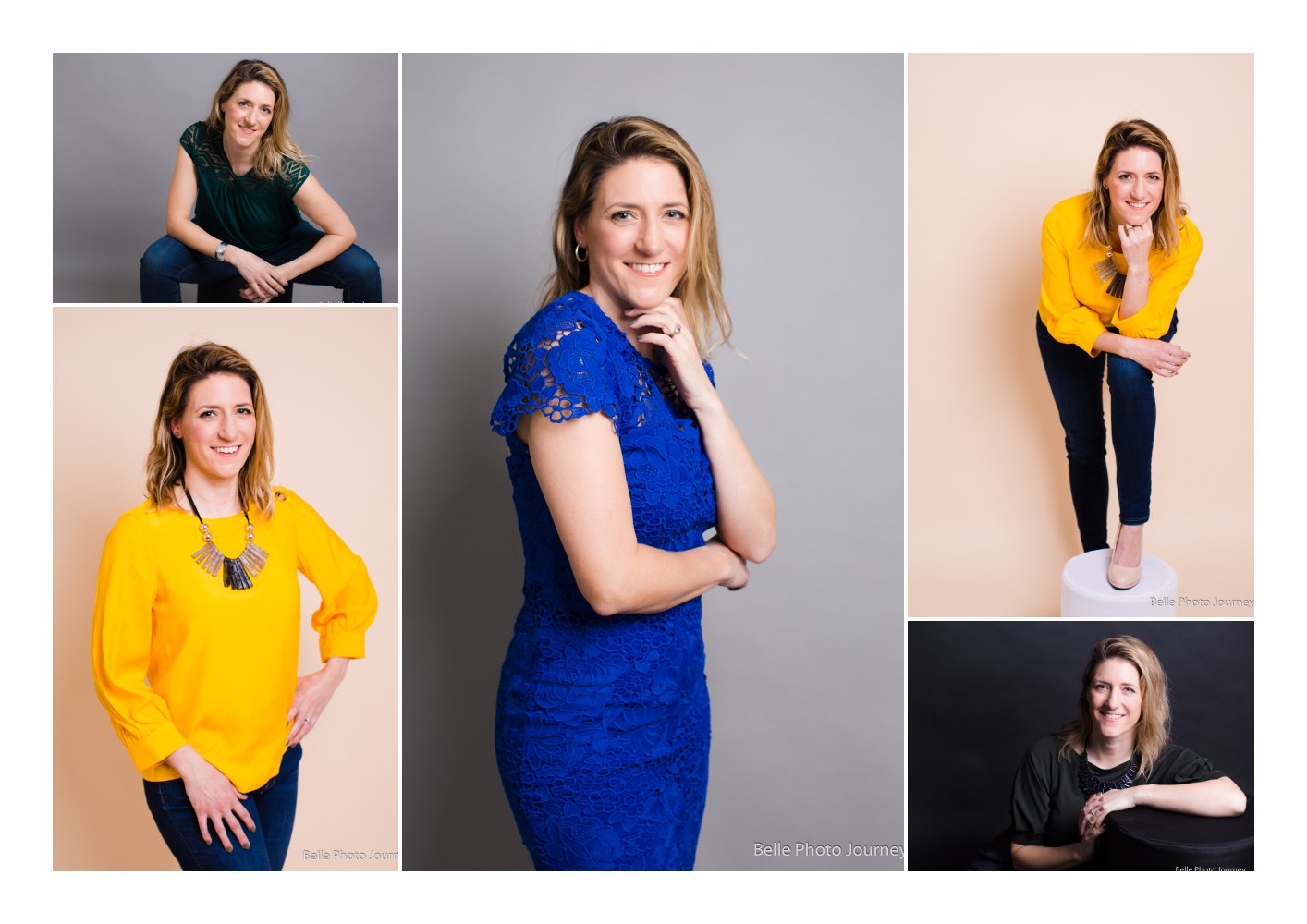 Here are Mollie's favourites. Mollie's sunny personality, toned figure and magnetic smiles all jumped into life!
Please click here to see more of my portrait photography work.
For those who would like to balance work, life, fitness, food and fun with Mollie, she has a new online program, 30 Days to Happy, which launches on 29 April 2019 which offers guidance on fitness, food, fun, and feelings. If you are a Twitter guy /gal, she is also starting a Twitter chat called #happyhour on Sunday 5 May at 9pm GMT.