Planning Wedding Group Shots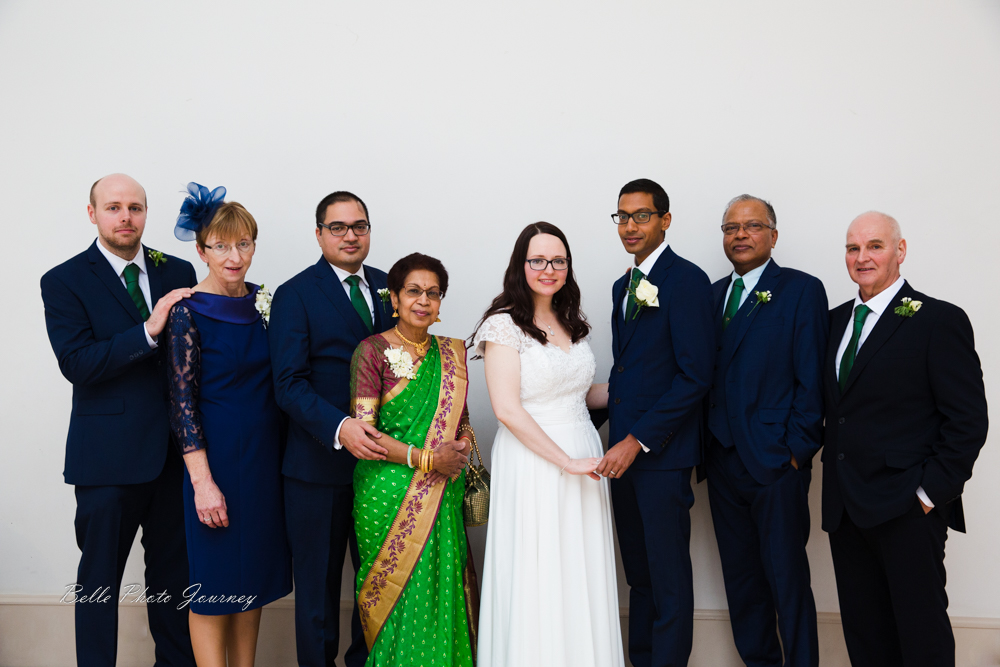 While some couples know right away they want wedding group shots, some people prefer not to have formal pictures and wonder – do we need group shots at our wedding at all?
My suggestion is: it is always nice to have a handful of group shots, but keep the list simple so that you can fully enjoy the day as events unfold.
As a wedding photographer, I take a lot of journalistic (documentary) wedding photos during the wedding day, to record the day's events in a natural and unobstructive manner. However, while the people who are most important to you may all be under one roof to celebrate your most important day with you, they may not all be in the same set of pictures without prearrangement. It is always reassuring to know that you will have pictures of your family and other important groups together. Pictures that you can share with and show the next generations to come.
Some couples may go in length to cover all groups attending the wedding. I have been at weddings as guests where group shots take up to an hour. One can clearly see the couple were exhausted and their smiles froze before way before the session ended.
I always say to my wedding couples - allow for time to enjoy the moments and spend time with your guests, who are there to witness your new milestone in life and share the joy with you. A lengthy group photo session leaves you with less time to greet your guests, and to be honest - continuously smiling in front of the camera without a break is tiresome!
My recommended group shot list for wedding photos
Bride's parents
Groom's parents
Both parents
Bride's immediate family
Bride's extended family
Groom's immediate family
Groom's extended family
Bridal party
All friends
Everyone
And if there are any particular groups that are really important to you, you can call out those groups as well.
Planning your wedding group shots
It is important you communicate your group shot list with your wedding photographer before your wedding. I often ask couples to assign a helper, who often is part of the wedding party or a family member, to help co-ordinate the group shots. As guests mingle with each other at the celebration, it is not uncommon that you may need to find someone to take part in the shots!
Ideal time for group shots
In a lot of occasions, immediately after the ceremony is a great time for group shots. At that time most guests would gather to congratulate the newlyweds, and we can call for the groups before the guests disperse. However, there may be limitations to whether this is feasible. For example, if your venue does not allow guests to hang out after the ceremony, or space is limited for group shots to be taken. In my client consultation, we would consider timing, practicality, and the environment. Sometimes the reception or an alternative location may be more appropriate for group photos if it is more photogenic or spacious.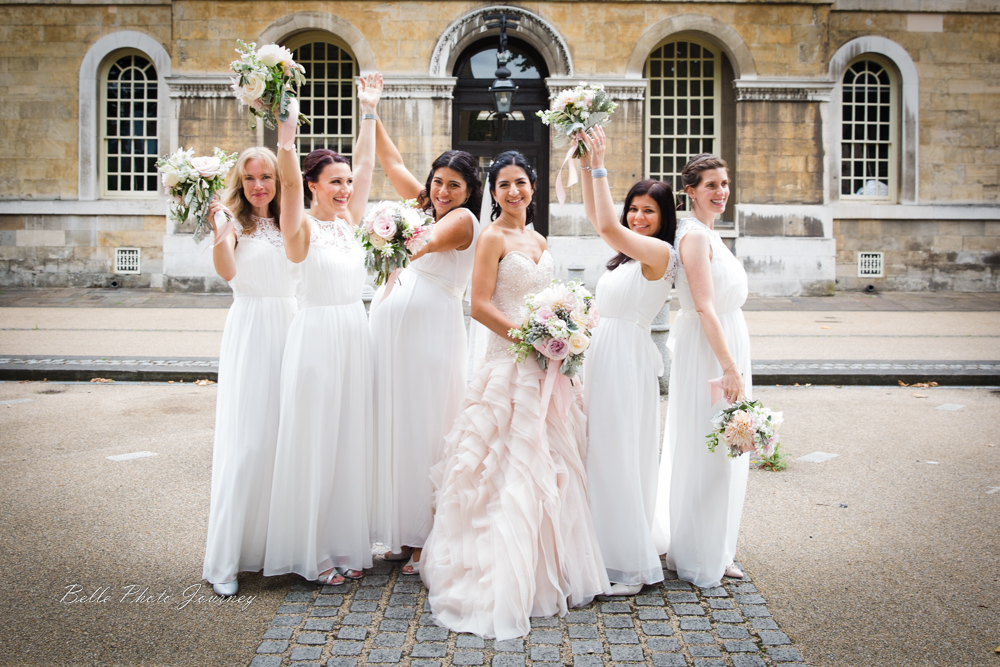 Not all group shots need to be taken at once
Some of the group photos can be taken at a separate and less formal occasion, bridal party being a good example. While you are immersed in the company of your guests as the day evolve, there will also be more relaxed moments for you to take some more photos in smaller groups, such as with your best friends, your colleagues, your running club peers. Again please make sure this is communicated with your wedding photographer beforehand so he or she can look for those moments or arrange accordingly.
Last but not least, if your wedding photographer is present at your bridal preparation, it is always a good time to fit in some shots with your family and the bridal party! Do make sure you schedule in some time for the shots though as time does run away among all the anticipation and excitement.
Group shots can be fun
Really? Really! Having some formal group shots do not mean they need to look rigid. Check out your wedding photographer's work and see what his or her style is like. A photographer who is personable and ready to interact with the guests always help to put your guests at ease and enjoy being in the photos