Delizioso! Children pasta-making in North London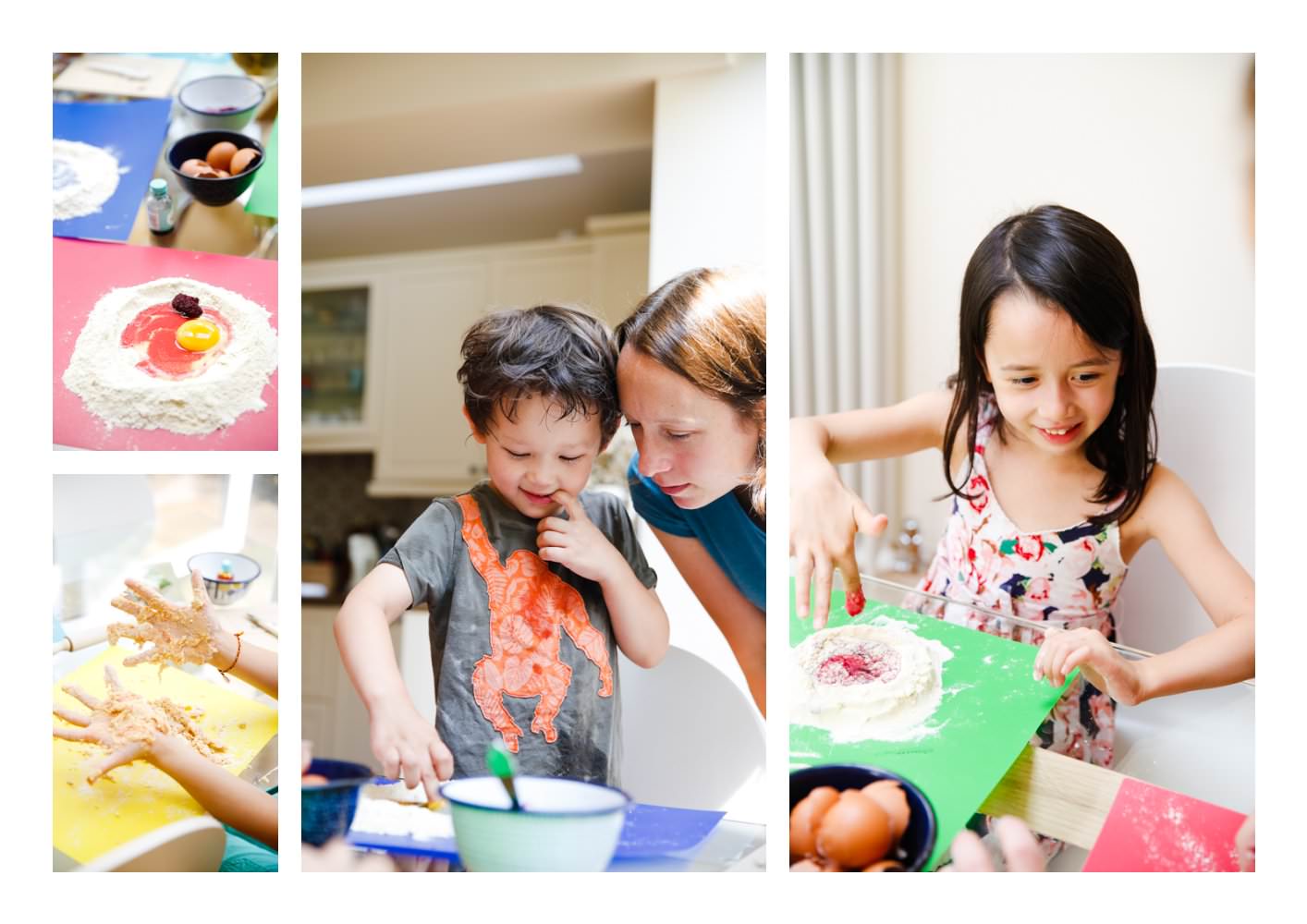 Last month, I had the pleasure to photograph Pasta n' Play's children pasta making class hosted by Vittoria in her flat in Hampstead, North London. And they made coloured pasta, yay! As a photographer my eyes are naturally drawn to colours and shapes.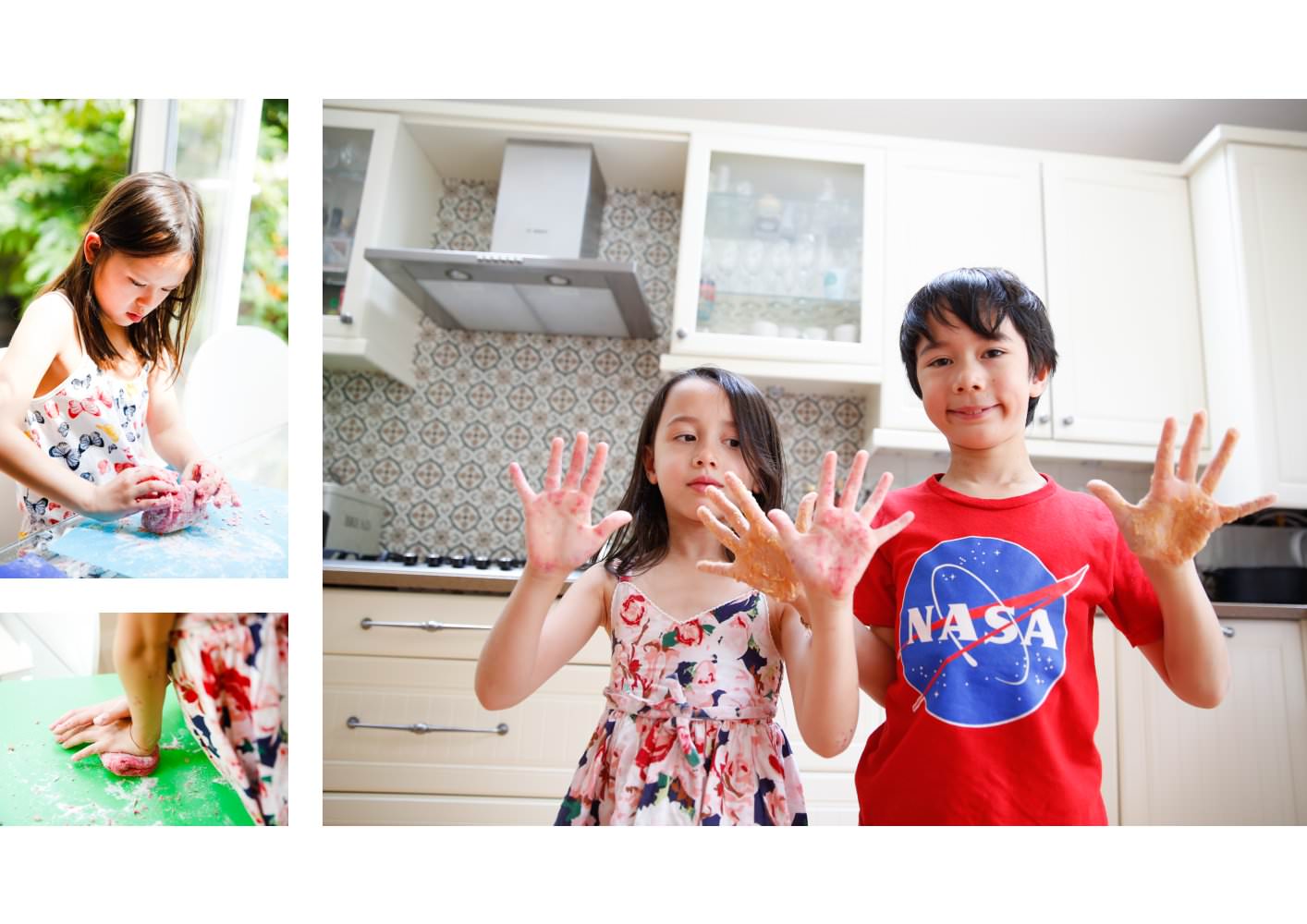 The children warmed up with mixing flour and eggs with their own hands and rolling the dough, before beetroot juice and squid ink were dripped in for the colour effects. While the little ones might not be experienced chefs, the enthusiasm was high. The big moment came when Vittoria rolled the pasta dough through the pasta machines. All of a sudden the unassuming potato looking mass became Gordan Ramsay-approved perfectly shaped pasta. All the little (and big) faces lit up with amazement and anticipation, and the children simply could not wait to jump into action! I could not help clicking the shutter non-stop to capture those animated expressions, whether they were watching Vittoria work or rolling the pasta themselves.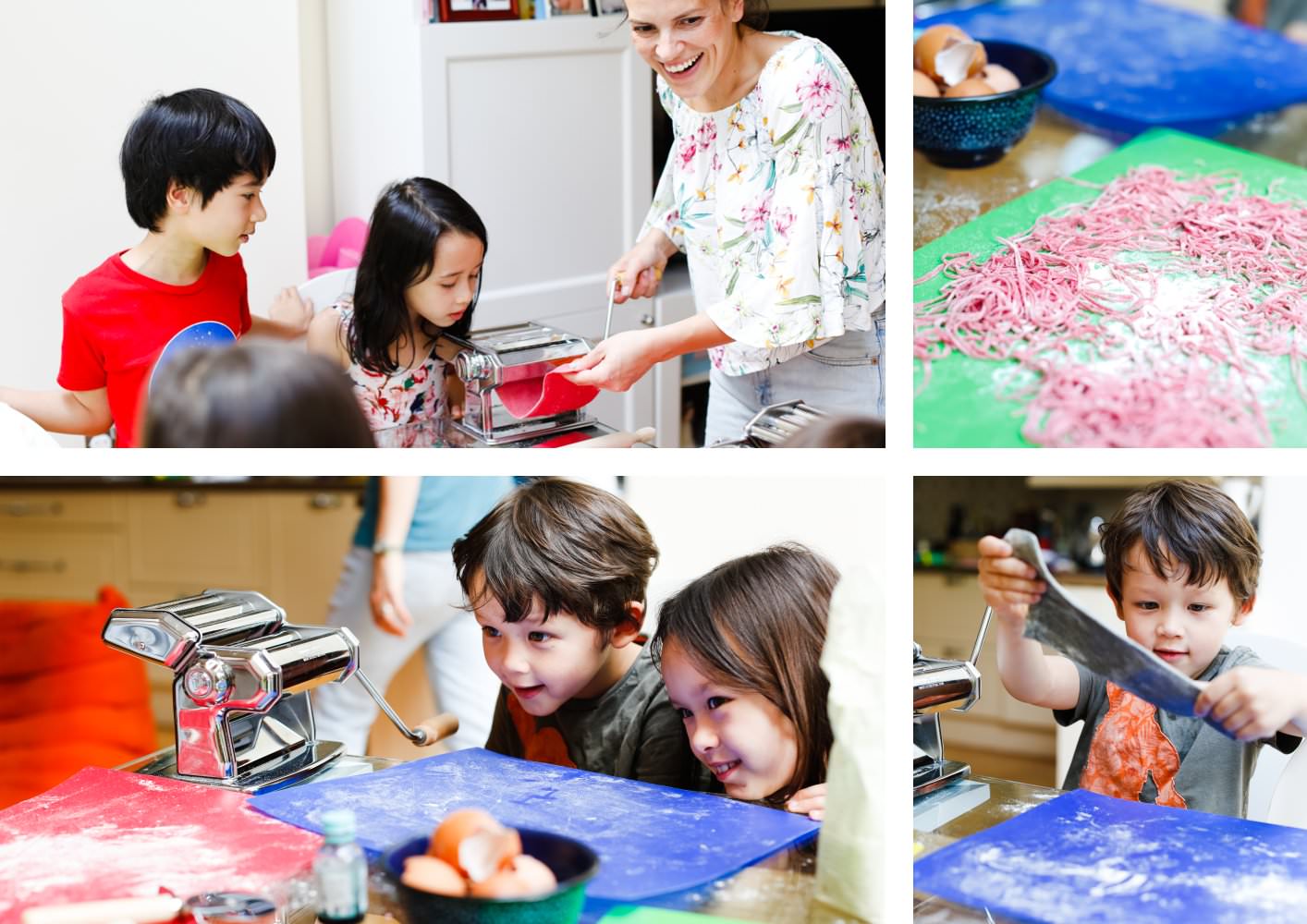 Participating in these fun children activities not only gives you opportunities to bond with your children, it is also a great way to have candid shots of your little ones (and yourselves) captured in the most natural way. As it turns out it is a great way to create food and memories together! Even better - you can come away with a full stomach as well, when the freshly rolled and cooked pasta are brought to the table!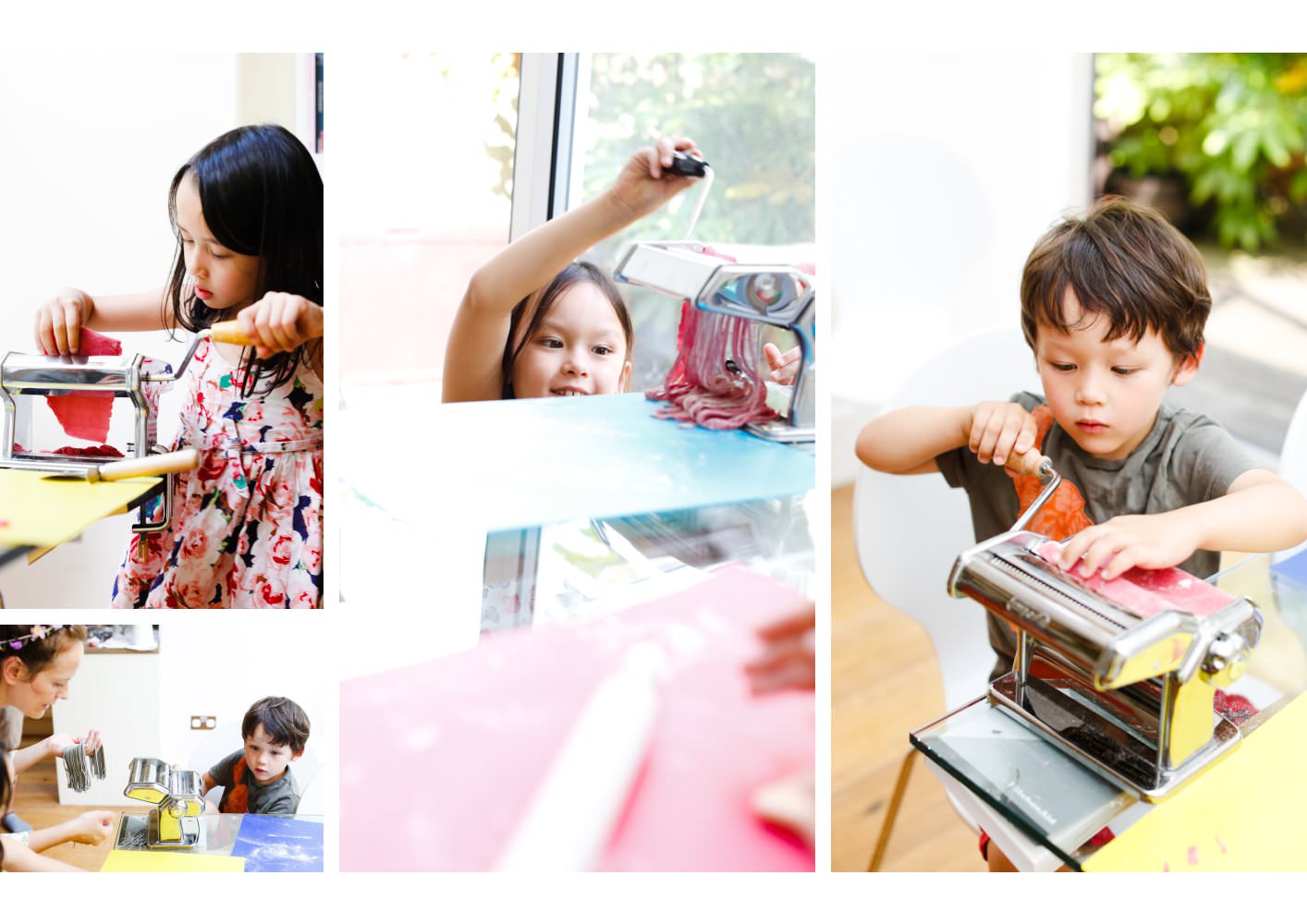 Find out more about Vicky's pasta making courses at:
Oh, a few quick tips from Vicky on perfect home made pasta:
Knead for 15 minutes
Use only the best ingredients
Make pasta with passion and love
All content ©Belle Photo Journey